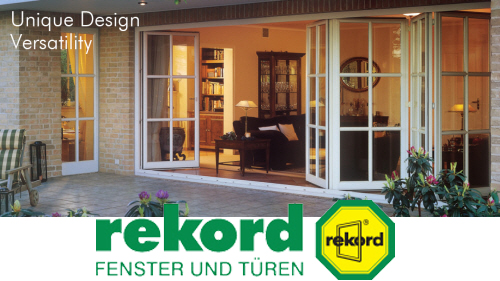 Our outstanding range of windows and doors from rekord
EHS Architectural Ltd in association with rekord Gmbh have been supplying high performance windows and doors for over 30 years and are delighted to be able to offer the very best quality Windows, External Doors and Hinged, Sliding and Folding Patio Doors available in the UK. If you want that "Grand Designs" look, then look no further.

Manufactured from selected and environmentally managed Hardwoods and Softwoods, Aluminium Clad Woods and uPvc, and pre-finished to a standard normally only found in the furniture industry, rekord Windows truly are a class above the rest. On top of that, every window and door from rekord is manufactured to your exact sizes, and even your own design if required. The possibilities with rekord are endless.

View the range in the sections below...